Your vehicle offers you incredible convenience and independence. As a matter of fact, it is likely a core part of your life, which means you've probably experienced how expensive a liability it can be without the proper insurance coverage. The key is finding the right insurance policy and that is where we come in. We have partnered with Progressive Insurance to be your one-stop-shop for auto insurance in Miami-Dade. Let us do the work while you sit back and save!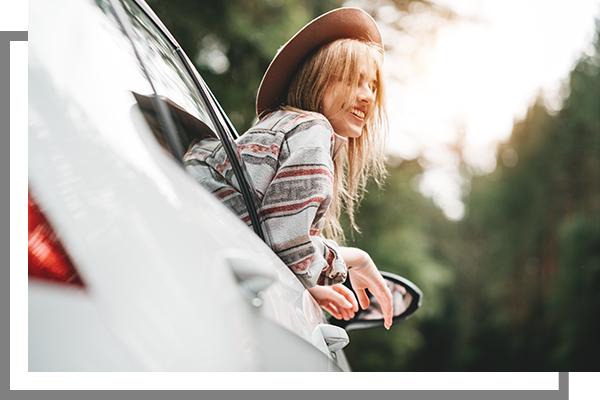 Did you know?
Did you know that drivers who switch to Progressive save an average of over $750 a year? Progressive auto insurance lets you save in unique ways. In addition to saving you an average of $750 a year, you can also:
Bundle Auto and Property Insurance

Save Money with the Snapshot program

Compare Car Insurance Rates
Auto insurance can be complicated, hard, and oftentimes, way out of our budget. FIB Insurance is here to provide easy and reliable auto insurance in Pembroke Pines, Miramar, Davie, Weston, and Fort Lauderdale.
Types of Coverages
From accidents to windshield damage to lawsuits and more, Progressive auto insurance provides affordable insurance options to protect you against just about anything. Some of the coverages included with Progressive auto insurance includes liability, comprehensive & collision, and uninsured or underinsured motorist.
Liability protects you if you cause an accident, paying for property damage and injuries you cause to others while driving. It also covers court and attorney costs, should it be involved.
Comprehensive coverage repairs or replaces your vehicle if it is damaged due to theft, vandalism, hitting an animal, fire, or acts of nature. Collision coverage pays for damages to your vehicle if you're in an accident, regardless of fault.
Uninsured or underinsured motorist coverage protects you from drivers who cannot pay for damages. This coverage pays for your injuries and damaged property if you are hit by a driver with little or no insurance.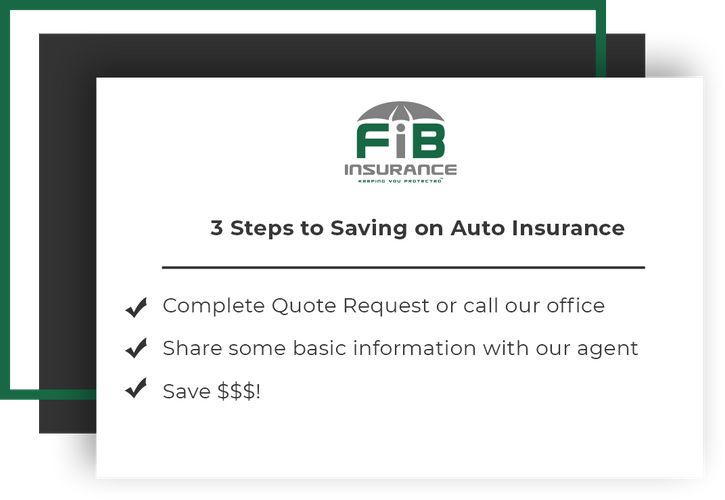 Contact Us Today
If you are looking for affordable car insurance quotes, then you have come to the right place! FIB Insurance takes great pride in giving drivers in the Miami-Dade area auto insurance quotes that not only fit their lifestyle, but fit their budget. Contact us today to learn more.
We specialize in more than Auto Insurance! Take a look at our other coverage options below.