Homeowners Insurance is necessary to safeguard your family, home, and belongings. At FIB Insurance, we make it affordable to protect what matters most. Your home is where your heart is, and most likely where your most important assets are. Let us help you get the affordable home insurance coverage you need to protect your home in Miami-Dade. When you work with our insurance brokers, you can rest a little easier at night or while you're away on vacation, knowing that your biggest investment, the one that keeps you and your family safe from Miami storms, is insured.
Home insurance isn't a luxury, it is a necessity that protects your home and your possessions against damage or theft. Furthermore, home insurance coverage for the full or fair value of a property is something that virtually all mortgage companies require borrowers to have — a loan or finance for a residential real estate transaction won't happen without proof of home insurance coverage. You don't even have to own the home in order to need insurance, as many landlords require their tenants to maintain renter's insurance coverage, which our team at FIB Insurance is more than happy to provide you with!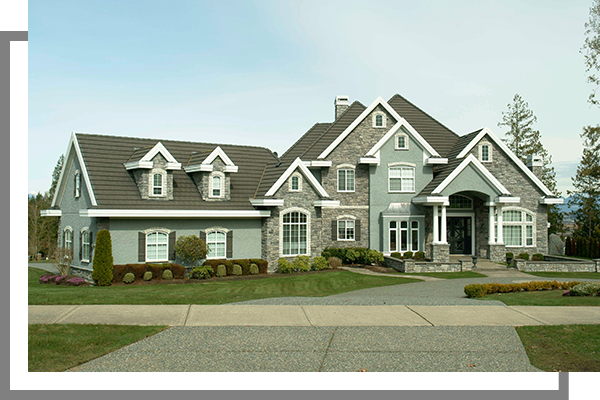 Types of Property We Protect
Homeowners

Condo

Renters

Flood

Personal Umbrella
To help you through any uncertainty about homeowners insurance, let us walk you through some of the most basic policies.
Protection From Damage
Whether it be damage from a fire, hurricane, lightning strike, or vandalism, the interior and exterior of your home is protected, and insurance will compensate you so your house can be repaired, or even rebuilt in unique situations. Clothing, furniture, appliances, and most other contents of your home will also be covered if they are destroyed in an insured disaster. Free standing garages, sheds, or other structures on your property, however, may need to be covered separately using similar guidelines for your main home.
Personal Liability for Damage or Injuries
Liability coverage can be extremely important if someone is damaged on your property or by your property. It protects you from lawsuits filed by others, so in case your dog bites your neighbor, you won't have to pay her medical expenses. It is important to remember, however, that off-premise liability coverage often doesn't apply for those with renter's insurance.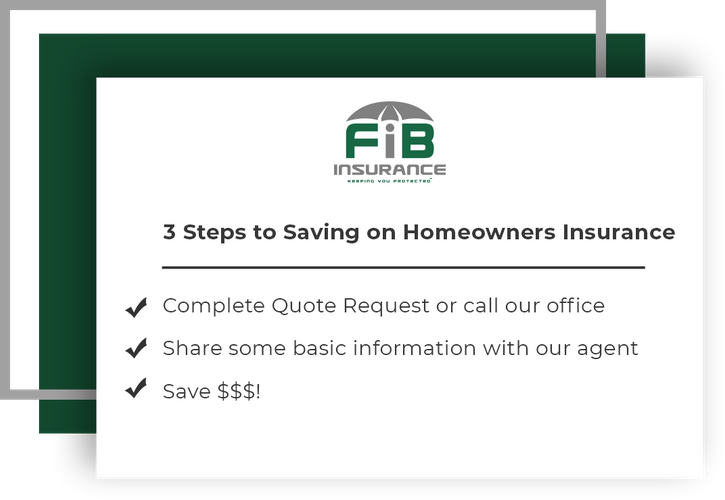 What If Your Home Is Being Rebuilt or Repaired?
If you find yourself forced out of your home while it is being rebuilt or repaired, you may want to think about a different part of insurance coverage known as additional living expenses, in which you would be reimbursed for the rent, hotel room restaurant meals, and other incidental costs you incur while waiting for your home to become habitable again. Before you start eating out at 5-star restaurants, it's a good idea to have a conversation about the total limits of your expenditures.
If you're a homeowner or renter in Pembroke Pines, Miramar, Davie, Weston, or Fort Lauderdale, FIB Insurance wants to help you protect your most valuable assets. If you have any questions about what our homeowners insurance covers, doesn't cover, or would like to request a quote, then don't hesitate to contact us today! We provide unbeatable homeowners insurance in Miami-Dade.
We specialize in more than Homeowners Insurance! Take a look at our other coverage options below.