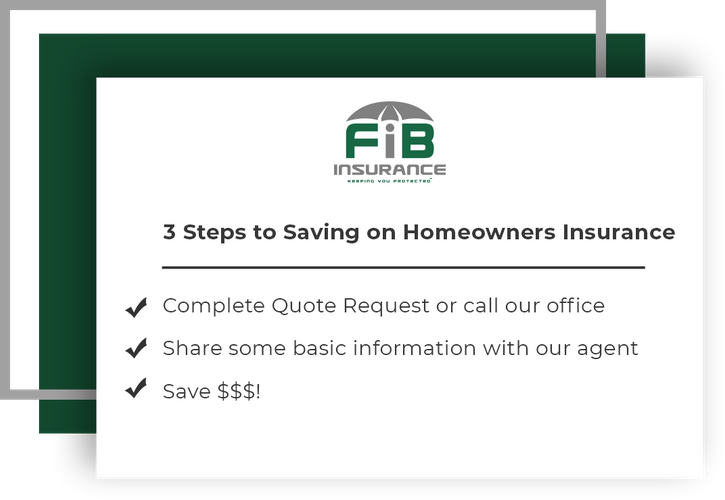 SAVE ON HOMEOWNERS INSURANCE
Homeowners Insurance is necessary to safeguard your family, home, and belongings. At FIB Insurance we make it affordable to protect what matters most. Find out how you can save money on Homeowners Insurance by speaking with us about your unique needs. FIB Insurance will provide you with the tools, coverage, and knowledge to save money and stay covered.
We Keep Your Property Protected
Homeowners
Condo
Renters
Flood
Personal Umbrella
Want to learn more? Take a look at our Homeowners Insurance FAQ's!
We specialize in more than Homeowners Insurance! Take a look at our other coverage options below.